Dev Mode
Management Center has an option to use it in its development mode (dev mode). You can select this mode when you first launch Management Center.
Dev mode is for the Hazelcast clusters running on your local for development or evaluation purposes and it provides quick access to the Management Center without requiring any security credentials. Keep in mind that this mode should not be used with production clusters.
When you start Management Center for the first time, you are prompted to select a security configuration. Click the Enable button for Dev Mode.
Once you have enabled Dev Mode, you are automatically logged into Management Center as an admin user without needing to supply any credentials. The following page appears:
Here you configure the settings that Management Center will use to connect to your Cluster(s).
Dev Mode skips the need for providing credentials for logging into Management Center and also removes the need for authentication when using the REST API.
Disabling Dev Mode
If you want to switch from Dev Mode to using a security provider to authenticate with Management Center, choose Settings in the top right and the Security Providers.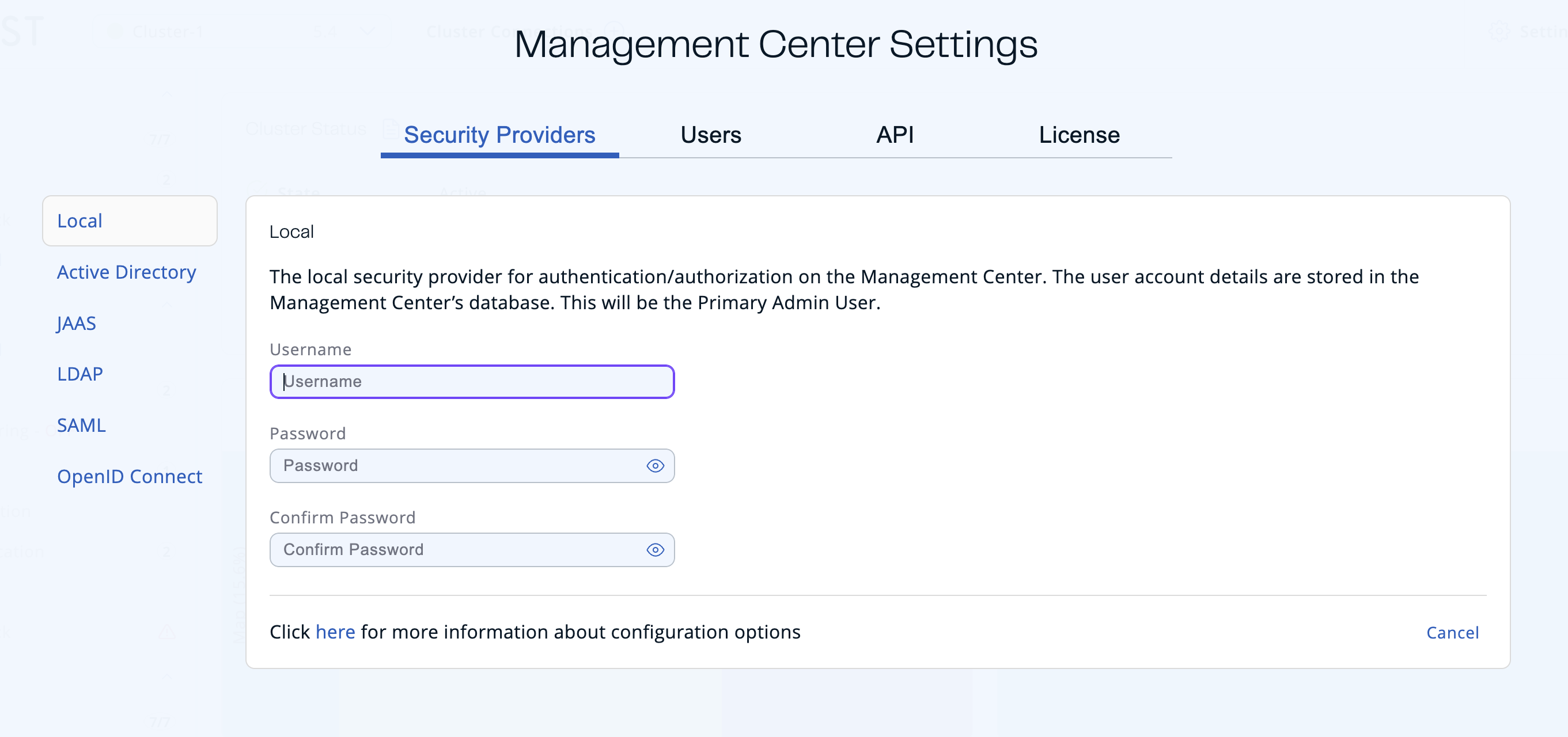 You can change from Dev Mode to another security provider at any time, but once a new security provider has been configured, you can no longer change the security provider from within Management Center. If needs be, you can reset the security provider by using the mc-conf command.
| | |
| --- | --- |
| | Please ensure Management Center is not running when you use the mc-conf command. |